Anyone, 6 months of age and older, is eligible to receive the COVID-19 vaccine. Find your nearest vaccination location at vaccines.gov.
How to Plan Ahead With an Annual Budget Review
Planning Ahead with an Annual Budget Review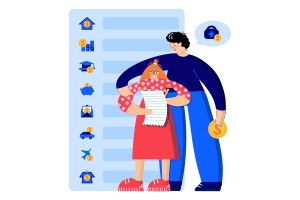 The end of the year is a busy time for everyone; there are holidays to celebrate, trips to take, families to visit and fiscal years to close out. In the midst of all this busyness, taking the time to pause and reflect on the year gone by can help us appreciate the past, live in the present and prepare for the future. It can be easy to put off planning, budgeting and organizing until January but if you reflect on these things now and think ahead to how you'll make changes, you'll be ready to start reaching your new goals in the year ahead.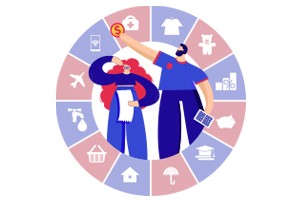 To help you get started, here are a few tips:
Analyze your spending habits - The first step to conducting an end-of-year review of your budget is to analyze how you spent money.
Check your net worth - Your net worth equals your total assets minus your total debts, so it's important to take stock of how your income increased or decreased during the year and how that impacted your assets, debts and budget.
Revisit your goals and make new ones - When reviewing your budget and net worth, revisit the goals you made or the intentions you set at the start of the year and see how you did.
Regularly reviewing your budget can help you stay on track, so it's important to set aside time to revisit your finances and goals before this time next year.
For more information on annual budget reviewing, access the full article here: https://illinoistreasurer.enrich.org/articles/how-to-plan-ahead-with-an-annual-budget-review
Image source: /content/dam/soi/en/web/cms/benefits/stateemployee/bewell/financialwellness/publishingimages/ifw-hub.png
Other useful links to learn more about end of the year budgeting: