Creating Your Budget After Cancer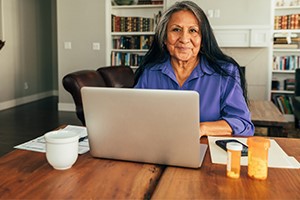 Even with health insurance, cancer costs can be expensive. One of the best ways to prepare for these expenses is to plan by creating a budget. When creating your budget, you will need to include all sources of income such as:
Salary;
Social Security;
Short-term disability; and
Investments.
You will need to include all your usual bills such as rent or mortgage, electric, water, car payment, gas, phone, and insurance premiums. You will also need to include more flexible expenses such as groceries, clothes, and entertainment.
In addition to the typical categories you would find in a personal budget, as a cancer patient, you will need to also consider the following:
Co-Pays;
Deductibles; and

Most insurance plans include some out-of-pocket expenses.
Learn exactly what you will have to pay by speaking with a case manager assigned through your insurance company.
To keep track of expenses, it may be helpful to keep an envelope in your car or purse to store receipts. Many parts of your budget such as rent or car payments are mostly set in stone. You won't be able to easily change these expenses. Some areas of your budget are much more flexible, and this is where you can make the biggest difference!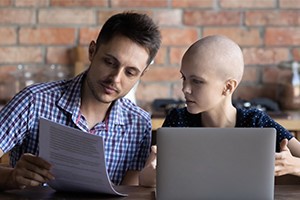 For more information about budgeting after cancer access the full article here: https://www.lls.org/article/creating-your-budget-after-cancer
Cancer treatment is generally covered by insurance if the patient has one. The overall cost will depend on the stage, type, and location of cancer. Always ask the doctor or the billing department for an approximate cost of the treatment and ensure the provision of funds. Watch the video, like it, and share it with your loved ones to spread awareness. To learn more about the cost of cancer treatment watch this video here.
Other useful links to learn more about budgeting finances: